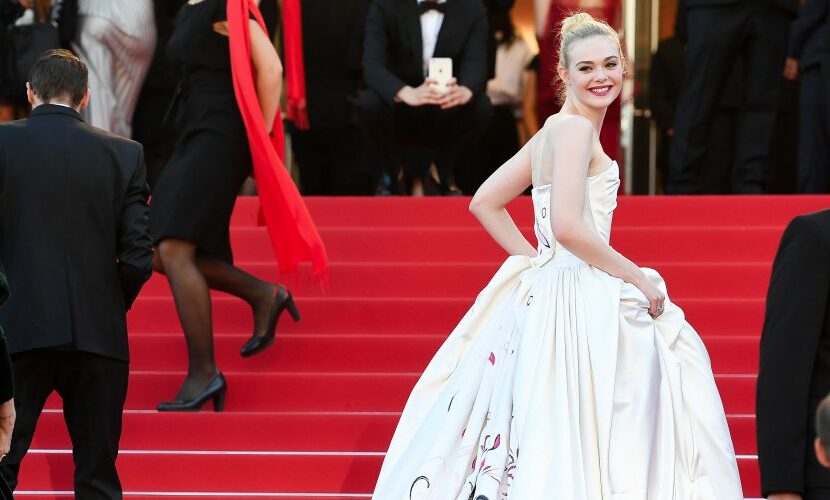 Cannes 2017: meglio e peggio vestite sul red carpet, le trasparenze di Charlize Theron
I
n pieno svolgimento la 70esima edizione del Festival di Cannes, ecco cosa hanno indossato tutte le celebrities sul red carpet. Charlize Theron sexy con l'abito trasparente
C'è grande attesa per la 70esima edizione del Festival del cinema di Cannes che, come ogni anno, catalizzerà l'attenzione sulla Croisette. Appuntamento dal 17 al 28 maggio, non solo per i film in concorso, ma anche per la sfilata di celebrities sul tappeto rosso come da programma. Anche in questa occasione, sappiamo già che ne vedremo delle belle, nel vero senso della parola: da Monica Bellucci, madrina del Festival, a Nicole Kidman, passando per Kirsten Dunst, ma anche Kristen Stewart, Jasmine Trinca, Eva Green, Jessica Chastain, Uma Thurman. Intanto, in attesa di vederle sul tappeto rosso di Cannes 70, facciamo qualche previsione sul look che prediligeranno sul tappeto rosso guardando le foto ufficiali
La top americana, Angelo di Victoria's Secret, ha sfoggiato sul red carpet un bellissimo abito rosa confetto firmato, anche in questo caso, Alexandre Vauthier. Corpetto a cuore e spacco inguinale, che non ha esitato a mostrare con una "casuale" apertura del vestito a favor di fotocamera. Bella Hadid già lo scorso anno aveva lasciato tutti a bocca aperta indossando un abito rosso firmato Alexander Vauthier, anche in quell'occasione aveva mostrato tutto, compreso il minuscolo intimo color carne. Il rosso è arrivato al terzo red carpet, per quest'occasione la modella ha indossato un bellissimo abito firmato Dior con corpetto e gonna impunturate. Per i capelli ha scelto una coda liscia alta e ovviamente gioielli firmati Bulgari.
La divina Monica, l'abbiamo vista protagonista in questi giorni, anche in Italia, della presentazione del suo ultimo film On the milky road, regia di Emir Kusturica, presentato a Cannes 73 e che abbiamo intervistato proprio in occasione della presentazione del film a Roma. La seconda volta nel ruolo di Madrina che ha commentato così: "Ho detto di sì, per la seconda volta, perché penso che Cannes sia un festival senza il quale il mio percorso cinematografico non sarebbe lo stesso e penso che sia uno dei festival più importanti che permette a tutti i tipi i film di esistere. Un festival che permette a tutte le voci di potersi esprimere". La bellezza di Monica non ha bisogno di orpelli, per lei gli abiti sono sempre stati solo un modo, per rendere le sue curve ancora più sinuose e mai un mezzo per farsi notare, lei brilla già di suo. Lo sanno bene Dolce&Gabbana che da sempre sono ispirati dalla divina Monica e di cui lei indossa volentieri gli abiti, sarà così anche questa volta a Cannes 70? In realtà Monica ci ha stupido, indossando una jumpsuit firmata Stella McCartney per il photocall del primo giorno e un bellissimo abito Dior blu per la serata di inaugurazione.
La modella e attrice di origine ceca, all'anagrafe 37 anni di età, ha indossato un abito bianco decisamente sexy, del brand spagnolo The 2nd Skin Co. Inutile dire che tutti i flash sono stati per lei che lo ha indossato con la solita disinvoltura, della serie: Bella Hadid, guarda e impara, dalle veterane dello spacco.
Come una principessa, invece, la modella portoghese Sara Sampaio che ha scelto un abito rosso dalla voluminosa gonna in tulle e corpetto dall'effetto nude firmato Zuhair Murad, il vestito impreziosito con ricami swarovski e perline non è di certo passato inosservato. Accanto a lei il fondatore di de Grisogono gioielli, a completare il look dell'Angelo di Victoria's Secret, infatti, non mancavano dei preziosi gioielli, in particolare dei meravigliosi orecchini pendenti dalle maxi pietre.
Aveva già fatto svenire tutti postando uno scatto su Instagram dove appariva come (quasi) sempre a seno nudo e con indosso solo lo splendido collier firmato Bulgari. Sul red carpet, invece, ha indossato un abito sottoveste color champagne firmato Twin Set. L'unico dettaglio che non ci ha colpite è stata la scelta di indossare la frangia posticcia, la preferiamo di gran lunga con i capelli sciolti al naturale. Per la seconda serata, invece, ha cambiato totalmente registro indossando un abito ricco di balze e pizzi, oltre a tanto tulle, firmato Peter Dundas.
Dopo aver osato con un look particolare allo scorso Met Gala, Rihanna ha fatto la sua prima uscita a Cannes, dove è ospite di Chopard, indossando un abito classico elegante con maxi gonna in organza nero. Corpetto leggermente asimmetrico e spalle scoperte. RiRi questa volta ha decisamente fatto centro, anche se siamo abituati a vederla osare di più.
Uno degli abiti più amati del momento dalle celebrities è sicuramente quello firmato Dior – creato da Maria Grazia Chiuri – con corpetto lingerie e gonna di tulle. Lo abbiamo visto già alle scorse sfilate e indossato da tantissime influencer, tanto che rivederlo sul red carpet indossa alla bellissima Lili Donaldson non ci fa sognare più di tanto.